MoEVing is backing Sona Comstar with its forte in big data. Ashish Bhatia with inputs from Deepti Thore looks at the collaborative effort on emobility.
Big data has been identified as an enabler for EV components design. To further it's EV aspirations, Sona BLW Precision Forgings Ltd. (Sona Comstar) has found a partner in MoEVing. The two have signed a Memorandum of Understanding (MoU). With EV components design undergoing a data-driven transformation, this MoU will have the two partners develop EV drive technologies for the Indian market. Speaking on the partnership, Vivek Vikram Singh, Chief Executive Officer at Sona Comstar, said, "MoEVing would assist us with data-backed insights that will enable us to design and develop the right products for our EV customers in India." He explained that it would enable the company to collate E-CV data for design and produce powertrain systems and sub-systems with better efficiency, torque and power density parameters.

A data-driven approach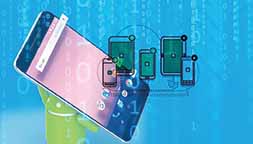 Claimed to offer one of India's largest full-stack commercial e-mobility platforms, MoEVing and Sona Comstar have committed to developing cost-effective technologies to drive faster adoption of e-mobility in the country. MoEVing has deep data intelligence around vehicle performance, driver behaviour, geospatial intelligence, and duty cycles. These are some of the vital inputs to a high-quality component design. Sona Comstar will be leveraging these data-backed insights to innovate and develop the finest products for its discerning customers. Commenting on the importance of automobile technology in the EV segment, Mragank Jain, Founder and Chief Strategy Officer, MoEVing, commented, "MoEVing is a data-driven firm, and data is our primary strategic component. With our real-time data capturing of vehicle, battery, and driver behaviour, we can measure and improve vehicle economy and provide analytical insights into the whole EV ecosystem."
Life-cycle management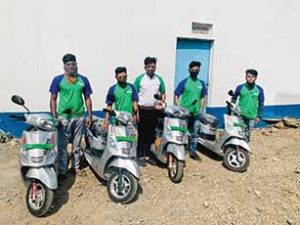 Known to leverage data and AI for a deep understanding of vehicles, batteries and the driver, the company boasts of real-time data capturing. With a pool of life cycle network data, location data, vehicle analytics and battery insights, the company claims to offer better collateral management including offering predictive maintenance and improving upon reactive measures for fault finding. It enables stakeholders to attain their goal of carbon reduction. The company additionally offers charging-as-a-service. The use of AI powers a deeper understanding.
With a combination of design thinking and innovation, the company resorts to offering a solution-based approach for solving user-centric problems. The focus is on meeting user requirements; making them affordable for businesses to implement; developing a functional process or a product. It is used as an immediate approach to testing with prototypes. The process relies on user research, conceptualising, and detailing through steps like mind-mapping, and challenging assumptions. This is followed by testing and iteration. The company conducts a competition analysis, affinity mapping, user interview, tracking user journey through block frame and wire frame. Through interface design, the company is able to improve the UI and UX of the web and or app. through visual elements and effects. In the concluding stage of developing prototypes, the company helps designers and developers build partial product implementations that the potential end-users can share their feedbacks upon.
The streamlined processes at MoEVing is expected to help Sona Comsar further fine tune its EV portfolio. The latter offers traction motor (PMSM), differential gears, differential assembly, integrated motor controller module (for predictive suspension) and controller for electric cars. It offers controller, hub wheel motor (BLDC), drive motor (PMSM) to two-wheelers and controller, e-axles, and drive motors for electric three-wheelers.